2021 Memorial Service
NFPW honors its members who departed us since the last in-person conference in June 2019 and the June 2021 virtual conference.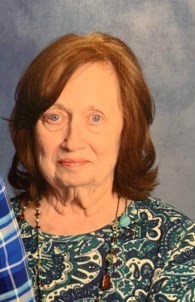 Alabama Media Professionals
Carolyn Garrick Stern, 79, of Birmingham died July 2, 2020. Stern started her newspaper career in 1976 as secretary to the editor of the Birmingham Post Herald and later became a religion writer with the Pittsburgh Press. She also worked at the University of Alabama at Birmingham and the Birmingham Historical Society. An author of two books, she later was on the editorial staff of Southern Progress Corp., working on two magazines, Cooking Light and Progressive Farmer. 
Alaska Professional Communicators


Sylvia Ciernick Broady, 96, died April 15, 2021. With a bachelor's degree in journalism and a doctorate in communications from Michigan State University, Sylvia was hired as a professor/director of public information at the University of Alaska Fairbanks in 1963. After accompanying her husband on various postings overseas, she resumed her career as a university professor at the University of Alaska Anchorage. After retiring in 1995, Sylvia returned to UAA in 1999 to serve as its interim vice chancellor. Her career brought her much recognition honors from the Advertising Federation of Alaska, Public Relations Society of America, Alaska Professional Communicators and NFPW.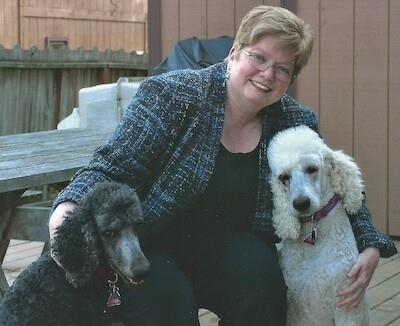 Elaine Bleakley Williamson, 69, a longtime member and former president of Alaska Professional Communicators, died Sept. 21, 2020, in El Paso, Texas. Born in West Point, New York, Elaine joined the Navy and met the love of her life, Larry Williamson. After numerous deployments, she and Larry settled in Larry's home state, Alaska, where they spent 26 adventurous years. Before leaving Alaska in the mid-2000s, Elaine worked at the Alaska Museum, sifting through old photos and experiencing the history of Alaska through pictures. She loved photography, camping, her poodles and the Alaskan life. She served as the 1996-1997 president of APC, then known as Alaska Press Women.
Arizona Professional Writers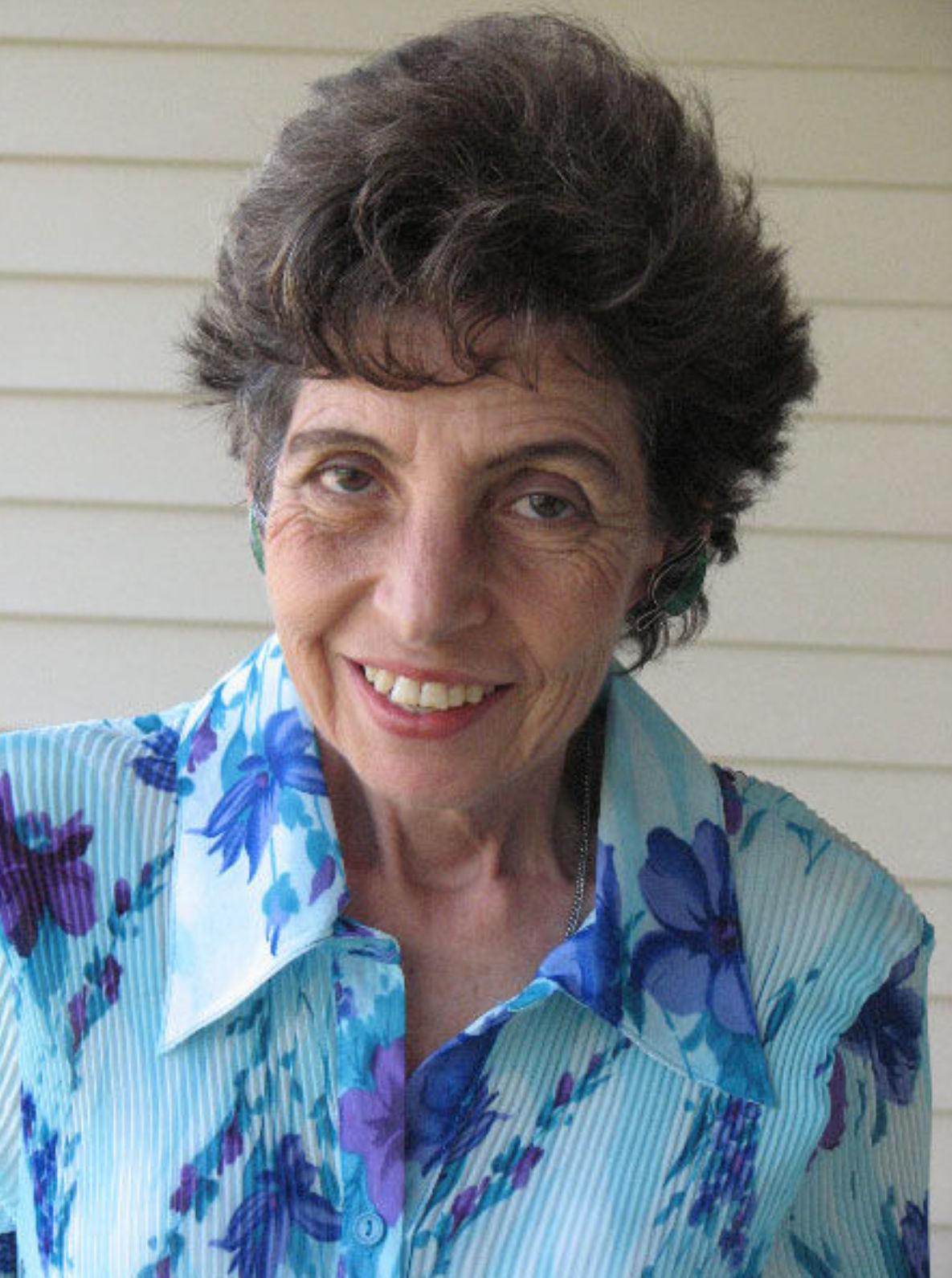 Journalist, author, photographer and editor Carol Osman Brown died March 6, 2020. Her award-winning articles and photographs appeared in newspapers, magazines and newsletters, including the Arizona Republic, Arizona Highways, Native Peoples and Sunset. She wrote "1870–1970: Phoenix 100 Years Young" (Arizona Highways, 1970) and a book chapter in "Arizona Goes to War." She also taught writing courses at her alma mater Arizona State University and Rio Salado Community College. She joined APW in 1962 and was its 1993 president. She was named APW Communicator of Achievement in 1991, won the 1992 National Federation of Press Women sweepstakes award and was instrumental in planning the NFPW conference in Arizona in 2012.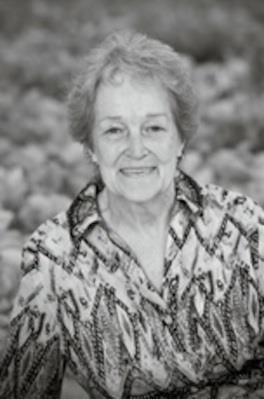 Helen Cornell, 86, died June 20, 2020. Cornell had a 30-year career as a journalist and public relations professional, having worked as a writer and editor for the Maryvale Star, a reporter covering the development of emerging cities west of Phoenix for the Phoenix Gazette, and the public information officer and special events coordinator for the City of Glendale from 1977 to 1990.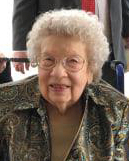 Arkansas Press Women
Charlotte Tillar Schexnayder, a 44-year newspaper owner, editor and publisher who served as NFPW president from 1977-79, died Dec. 11, a few weeks shy of her 97th birthday. Schexnayder's longtime interest and dedication to journalism traced to the seventh grade when she created a handwritten newspaper as an English assignment. She worked at college newspapers at then-Arkansas A&M College and Louisiana State University; she earned a Bachelor of Arts in sociology and journalism from LSU. Before she and her husband, Marvin, became the owners, editors and publishers of The Dumas Clarion in 1954, she had worked for The McGehee Times and the LSU extension service. She became active in several journalism groups, including Arkansas Press Women, a Society of Professional Journalists chapter, the Arkansas Press Association and National Newspaper Association. She also was active in the Dumas, Arkansas, business and community life, was the first woman appointed to the Arkansas Board of Pardons and Paroles and eventually served 14 years as a state representative. She received more than 500 newspaper contest awards and numerous other communications awards, including NFPW's highest honor in 1970. She published her memoir, "Salty Old Editor: An Adventure in Ink," in 2012.
Colorado Press Women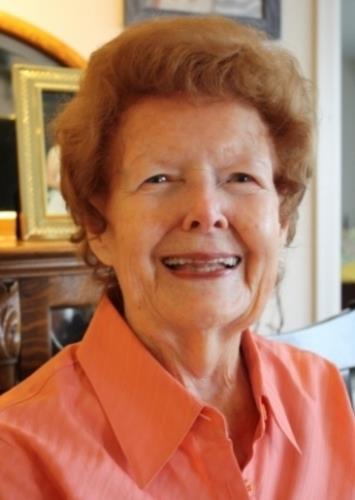 Jane Valentine Barker, 89, died April 23, 2020, in Boulder, where she'd been a lifelong resident. An author, columnist and historian, she was CPW's Woman of Achievement in 1979. Jane published two historical books about Boulder and Boulder County and an award-winning biographical novel of frontierswoman Mari Sandoz. She also co-authored 13 Colorado history books for children. She wrote historical columns for the Daily Camera for 11 years. She was a founding member of Women Writing the West, an organization dedicated to the recognition of women's contributions to the history and culture of the American West.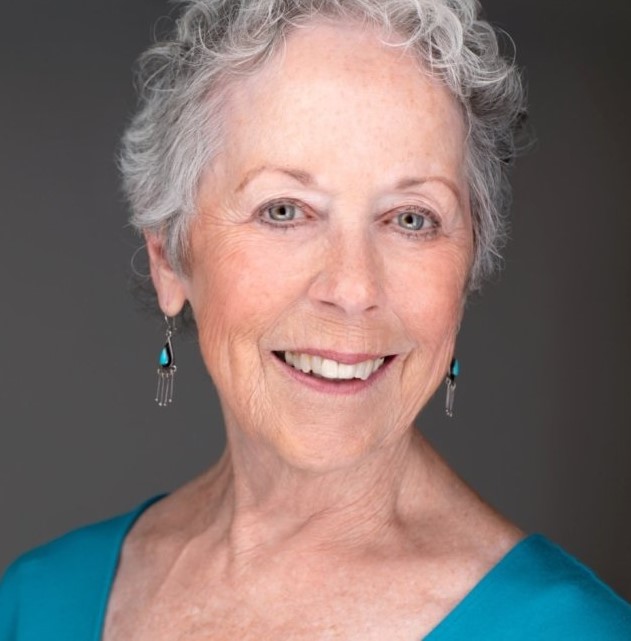 Judi Buehrer died July 12, 2019.  She first joined NFPW in Albuquerque in 1980, became a member of CPW in 1985, and was a past president of the CPW affiliate. In 2008, she was CPW's Communicator of Achievement and NFPW COA runner-up.  She wrote human interest stories and stories about how people lived in different cultures for numerous publications in the U.S. and abroad as she accompanied her husband, Wayne, on governmental postings in Washington, D.C., Denver, Jeddah and Riyadh in Saudi Arabia, Albuquerque, Moscow and Bangkok. She later was an editor for the American Water Works Association. Her book, "Two Years in Moscow," won first place for nonfiction books for adult readers in NFPW's communications contest.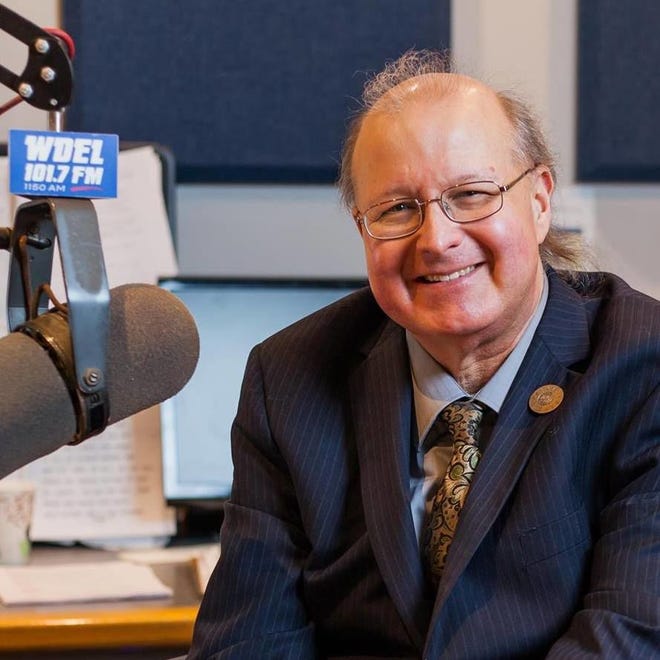 Delaware Press Association
Longtime Delaware newsman Allan Loudell died July 6, 2020, at age 64. Loudell had a more than 30-year broadcast career in Delaware on WILM and then later WDEL and was well regarded by colleagues, listeners and even elected officials as an iconic radio newsman who covered issues with details and fairness. Before moving to Delaware, Loudell had reported news in Memphis.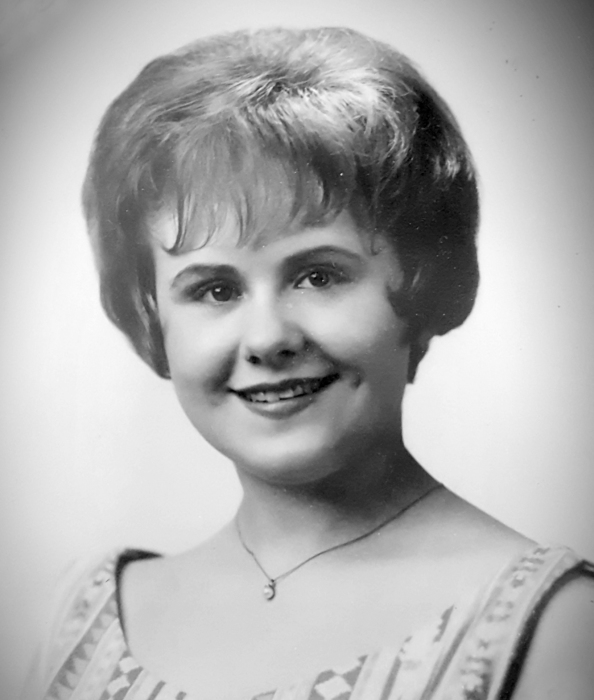 Member Network Idaho
Sharon Kay Wilde Marler, a book author, died June 8, 2019, in St. Anthony, Idaho, at age 76.  In her first book, "The MammySlammy: Mammograms with Courage and Hope," published in 2003, Sharon wrote about her personal story of needing support to undergo the important annual exam and what happens when the mammogram reveals cancer. She authored "Lift Me Up: The Story of Mike Tolman," published in 2014. Sharon also was involved with the Susan G. Komen Breast Cancer Foundation and was selected as a Yoplait Champion, an honor given to women and men doing extraordinary things in their local communities to help in the fight against breast cancer. 

Illinois Woman's Press Association
Barbara Nell Land, née Neblett, 96, died Feb. 22, 2020, in Urbana, Illinois. After graduating from Columbia University Graduate School of Journalism, she won a Pulitzer Travel Scholarship and wrote many articles on the role of women in the postwar reconstruction of Europe. The list of places she worked as a journalist is long, but notably included the Miami Herald, Life magazine, Armed Forces Network, The New York Times, and Reno Gazette-Journal. She wrote over 20 books, including many co-authored with her husband, Myrick Land. Among her books, she was perhaps most proud of "The New Explorers" about women scientists in Antarctica.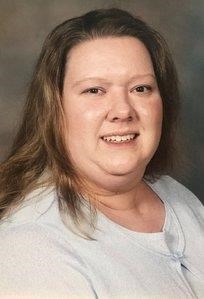 Iowa Press Women
Julie Hoffman, 53, died May 21, 2021, after a nearly six-year battle with colon cancer. Hoffman had worked at American Laboratories in Omaha for 27 years before retiring as production coordinator because of her cancer. She had been president of Iowa Press Women, as well as serving as president of a Beta Sigma Phi council and chapter. She had just reached her 15-year membership milestone with NFPW. Hoffman is survived by fellow NFPW member and sister Marsha Hoffman. A memorial has been established with the NFPW education fund.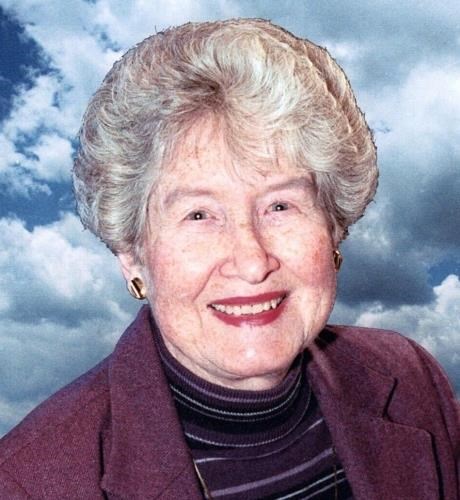 Missouri Professional Communicators
Mary Ellen Brucker, 94, died April 26, 2021. She settled in Webster Groves, a St. Louis suburb, following a reporting stint for Voice of America in New York and Washington, D.C., writing for Korean, Hungarian and Chinese news services. In her husband's hometown, she became a PR professional, working for an agency and the school district. A Stanford University graduate, Brucker encouraged local journalists to participate in professional organizations, judged communications contests, provided programs based on her worldwide travels and photography, and attended MPC events in St. Louis.  A member of the Photographic Society of America, she and her husband won the PSA's national travelogue competition twice, and she earned PSA's highest honor in 2015.


Nebraska Press Women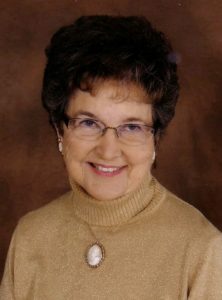 Joan Burney, the 1993 NFPW Communicator of Achievement, died July 13, 2019, in Lincoln at age 90.  Joan served in several NPW leadership roles but was most known as the affiliate's unofficial director of fun, surrogate mom and giver of hugs, and official conductor of the NPW Kazoo Khorale. She did most of her writing — 40 years' worth of columns for publications that included the Cedar County News, Omaha World-Herald, Catholic Voice, Norfolk Daily News and Nebraska Cattleman — from an office in her little red farmhouse on a hill near Hartington. She later compiled a three-book series of her columns and co-authored two books on sharing faith with family. At age 38, she returned to college and earned bachelor's and master's degrees. A motivational speaker as well, Joan was named 1991 Nebraska and National Mother of the Year by American Mothers Inc. and inducted into the Marian Andersen Nebraska Women Journalists Hall of Fame.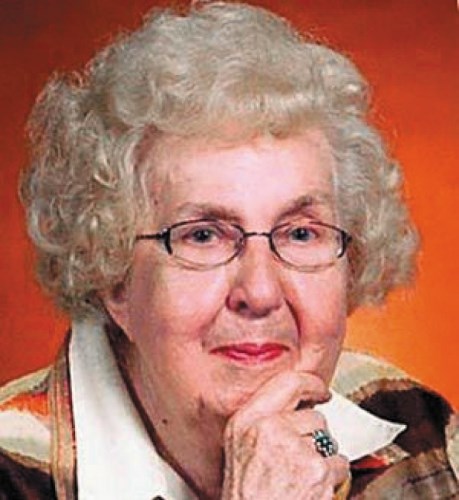 Dorothy A. Fryer, 96, died Dec. 7, 2019, in Norfolk, Nebraska. The Norfolk native — who went to high school with Johnny Carson — graduated from Grinnell (Iowa) College in 1946. She then started her 58-year newspaper career, beginning at the Fort Dodge (Iowa) Messenger for nearly 20 years. In July 1966, she accepted the city editor position at the Norfolk Daily News. She joined NFPW in 1978. From 2004 to May 2018, Fryer resided in Davenport, Iowa. She then returned to Norfolk. She was the NPW Communicator of Achievement in 2004. 
New Mexico Press Women


Christina Burroughs, 68, of Albuquerque died Jan. 29, 2021. She had been a member of NMPW since 1993 and had served as an officer for the Albuquerque Press Women. Burroughs earned a journalism degree from Kent State University in Ohio in 1974 and a master's degree in communications from the University of New Mexico in 1993. After starting her career at a Texas paper, she went on to work in communications offices of two higher education institutions, a public relations firm and a government lab. 



Deb Farson died June 10, 2019, after a six-month battle with brain cancer. After graduating from UCLA, Deb pursued a career in molecular biology at Lawrence Livermore Laboratories and Cell Genesis. She had several patents and authored multiple publications. After moving to Santa Fe, she established Farson Ink, specializing in scientific editing. She created beautiful gardens and enjoyed her friends, books, book clubs, bridge games and a glass of good scotch. She had a reputation as a brilliant scholar; friends did not dare play Scrabble with her unless they did the New York Times Sunday crossword puzzle in ink. 

North Dakota Professional Communicators
Janet Gallagher, 84, died Jan. 20, 2020, in Moorhead, Minnesota. Gallagher joined North Dakota Professional Communicators in 1963 and served as president in 1970. In the 1960s, Gallagher wrote for the Minot (N.D.) Daily News. After moving to  the Fargo-Moorhead area, she worked for Concordia College in Moorhead as the class notes editor. While working at Concordia, she finished her degree in English writing at age 64. Gallagher is the author of the books "Bridging the Gap: Tales of the Cormorant Lakes Area" and "An Ingredient Called Kate." She was named NDPC's 1999 Communicator of Achievement.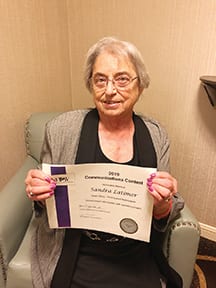 Ohio Professional Writers
Sandra "Sandi" Lee Latimer, 75, died Aug. 19, 2019. Sandi started her career at age 13, working for the local paper in Bucyrus, Ohio. She earned a bachelor's degree in broadcast journalism from Kent State University in 1965 and worked for more than two decades with United Press International in Columbus, Ohio. Later, while working an assignment for a local weekly newspaper, she found a writing group that led her to author four books; three chronicled personal experiences and one was a children's book. "Poodle Mistress" was based on her and her husband's experience of raising nine dogs in the first 27 years of their 40-year marriage. With John Kady, who offered her the UPI job, she wrote about their friendship that spanned 22 years in the newsroom and continued until his death as the book was being edited. Her memoir, "The Bills Keep Coming, the Grass Keeps Growing," won third place in the 2019 NFPW communications contest. 
Press Women of Texas
Marj Carpenter, 93, a pioneer woman journalist in America and former moderator of the 207th General Assembly of the Presbyterian Church USA, died June 13, 2020. Carpenter served as NFPW president in 1991 and 1992 and was a former national Communicator of Achievement. She was the longtime head of the Presbyterian News Service, and in her roles with the Presbyterian Church, she traveled to 126 countries. She also had 28 years' experience as a field reporter with three Texas papers. As a reporter for The Pecos Independent, she helped expose the activities of Texas swindler Billie Sol Estes in the 1960s.
Virginia Professional Communicators
Eileen Wanda (Howie) Mead, 91, a former longtime Virginia Press Woman member, died Nov. 29, in Sterling, Virginia. Born in North Dakota, raised in Washington and educated at the University of Alaska at Fairbanks, Mead went on to write for various papers in Virginia and Washington. Her husband, John, was a commissioned Marine officer. An award-winning writer, she was known for her crime and feature writing. She retired from the Free Lance-Star in Fredericksburg, Virginia, in 1997.