Elizabeth Eckford
Saturday, June 12, 2021
1:15pm - 2:15pm (Central)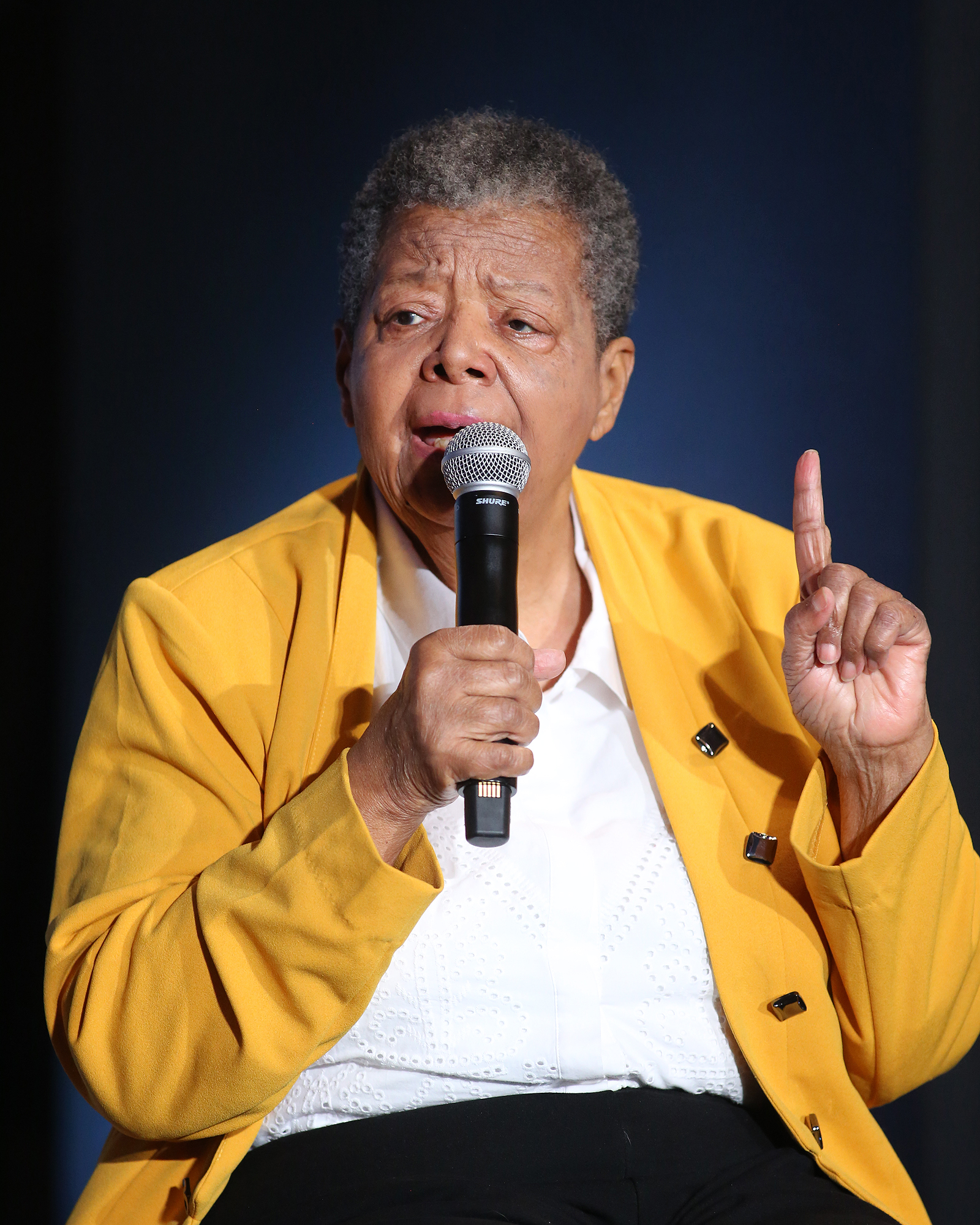 Photo by Nelson Chenault
Courtesy of the University of Arkansas Clinton School of Public Service
Elizabeth Eckford during a presentation for the University of Arkansas Clinton School of Public Service Speaker Series on January 29, 2020. 
Elizabeth Eckford, one of nine Black students who integrated Little Rock's Central High in 1957, will connect with the 2021 NFPW Conference from the Little Rock Central High School National Historic Site.
Her arrival at Central High School on Sept. 4, 1957, is immortalized in an iconic photo of a stoic Black girl walking down Park Street in front of Central High toward a bus stop, being followed by an angry white mob yelling threats and slurs. Will Counts, a photographer for the Arkansas Democrat, captured the image, which was nominated for a Pulitzer Prize in 1958.
Eckford speaks often about her history-making experiences, racism, bullying and reconciliation. In 2018, she released a book for young readers titled The Worst First Day: Bullied while Desegregating Central High.
After her life-changing time at Central High, Eckford earned a bachelor's degree in history from Central State University in Wilberforce, Ohio. Her career included five years in the U.S. Army, serving as a military journalist for part of that time. She also taught social studies and history, and worked as a probation officer for the First Division Circuit Court of Pulaski County. She lives in Little Rock.
Her presentation is sponsored by Arkansas Business, a weekly business journal launched in 1984 and based in Little Rock.