Membership Milestones 2020
NFPW recognizes its members who've reached 25 years of membership and every five-year increment thereafter with short biographies. This year, more than 50 of our members reached those significant milestones.
60 YEARS
Colorado Press Women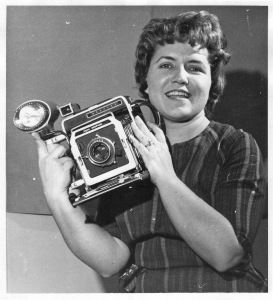 Barbara "Bobbi" Gigone joined Colorado Press Women shortly after earning a journalism degree from the University of Colorado and starting work as a reporter/photographer with the Boulder Daily Camera. Bobbi worked for The Denver Post and a weekly, formed a freelance business, and worked for Boulder County government as public information officer and director of the Community Services Department. A former CPW president, she has served NFPW in various capacities, including contest chair and Education Fund board member. She was the NFPW Communicator of Achievement in 2015.
55 YEARS
Kansas Professional Communicators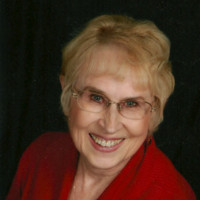 Priscilla Chansky spent 15 years as administrative director of the nonprofit Veterans Voices Writing Project, which publishes Veterans' Voices magazine. A journalism graduate of The University of Kansas, she joined Missouri Press Women, later transferring to Kansas Professional Communicators. Priscilla spent 17 years on the public relations staff of the University of Kansas Medical Center, co-owned a weekly newspaper for seven years, was executive director of NFPW and spent many years in nonprofit multi-association management. She has served as a KPC board member and is the 2020 KPC Communicator of Achievement.
North Dakota Professional Communicators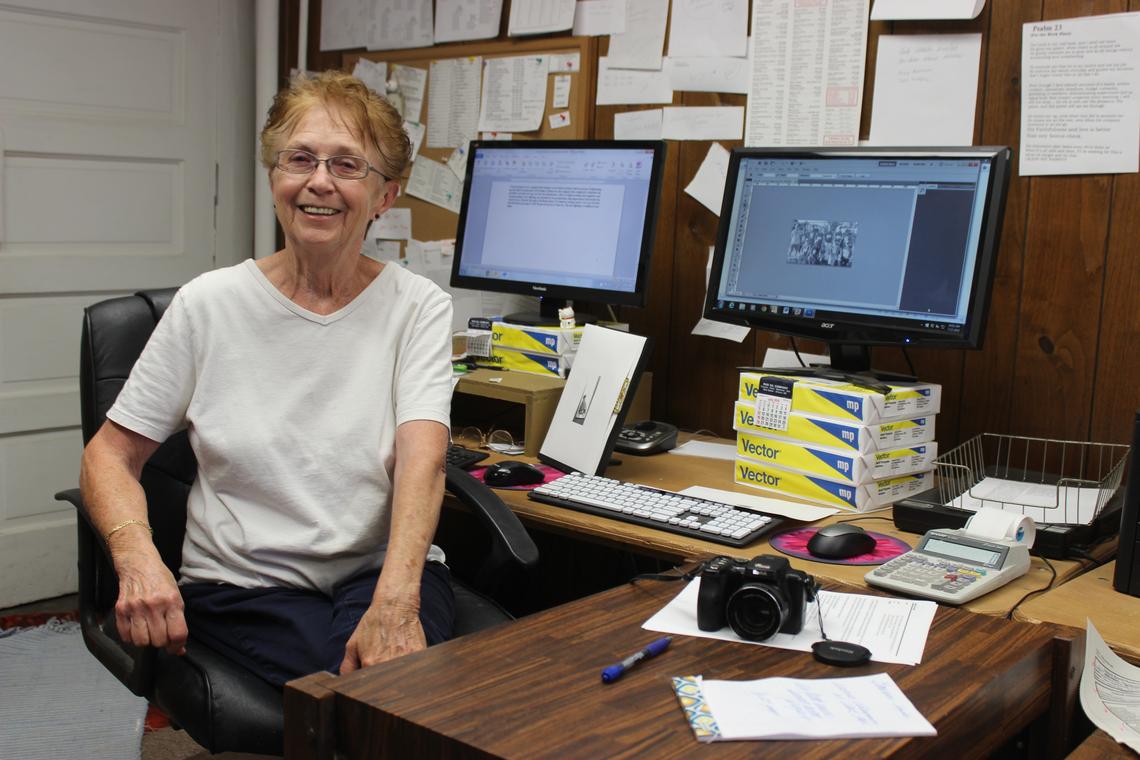 Jane Brandt purchased the Hebron (N.D.) Herald in 1965 — the same year she joined NFPW. She later started publishing The Richardton Merchant. According to a feature on her that appeared in The Dickinson Press, she never missed a publishing deadline, "even when the press went down, ice covered the highways and storms rolled over the city." She called her hometown newspaper publishing career a labor of love to her community and newspaper. "A weekly newspaper pulls the community together. With the right words, you can make something grow even more." She has served as president of North Dakota Professional Communicators, has held NFPW offices and in 2001 was honored as NFPW Communicator of Achievement, an award she was unable to pick up in person because of 9/11.
Press Women of Texas
Kathie Magers joined NFPW while working for the Topeka Capital-Journal's women's pages. After the Marquette University graduate married Phil, a UPl reporter, she covered government for the Casper (Wyoming) Star-Tribune. She worked for the Dallas-area News-Texan daily newspapers before turning to freelance work so she could get involved in local political races. Kathie became managing editor and part-owner of the Oak Cliff Tribune. Retired since 2005, she is involved with several community organizations and remains very active in the Texas affiliate, which twice named her its Communicator of Achievement. 
50 YEARS
North Dakota Professional Communicators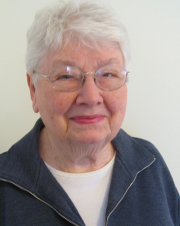 North Dakota Professional Communicators has been an important part of Lou Richardson's life from the time she joined. Fellow members furnished inspiration as she taught journalism at North Dakota State University for 27 years. By the time she retired in 1993, Lou had taught some 7,000 students. Following retirement in 1993, she published a book of family recipes and stories that received a first-place award from NFPW. 
South Dakota Press Women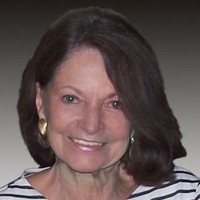 Marcia Mitchell is the author of prize-winning nonfiction books exploring the world of espionage. One was named Counterintelligence Book of the Year, and another, "The Spy Who Tried to Stop a War," being adapted for film. She's been on the Boston Globe best-seller list and now writes mystery fiction. A former associate director of the American Film Institute and former Corporation for Public Broadcasting executive, Marcia was the first female member of a South Dakota Governor's Cabinet. She treasures her early NFPW first-place honors. Read more about Marcia at themitchellbooks.com.
Washington Press Association
"My kids say I write because I can't sing," says Rosie Atkinson. "That's partly true — I really can't sing, but I write for many reasons." As a busy mother who loved writing, she took a job as a neighborhood correspondent for the weekly Port Orford (Washington) Independent, later becoming news editor. She enjoyed working as women's editor at The Bremerton Sun. An avid boater, Rosie freelanced for area magazines such as Sea Magazine and Northwest Boat Travel. At age 83, she published her first book, "Albin's Letters," a romantic fiction novella based on the lies of her grandparents, in 2013, and its sequel, "Hilda's Secrets," in 2016.
Wyoming (At-Large)
Joan Barron of Cheyenne, Wyoming, a former officer for the Wyoming affiliate of NFPW, was inducted into the Wyoming Press Association's Hall of Fame in January 2020. She is the first reporter to receive the honor and one of the few women. In March 2014, she retired from the Casper Star-Tribune where she had been a staff writer for 48 years, covering state government, politics and 50 legislative sessions Through her columns, Joan pressed for open meetings and better ethics laws. She continues to write a weekly column for the paper.
45 YEARS
Arizona Professional Writers
Dianne Herschelman retired from newspaper and corporate writing, then used her journalistic skills as a travel consultant and doing publicity for church and local organizations. She also wrote for the Desert Tracker, a quarterly publication of the West Valley Genealogical Society in Youngtown, Arizona. Dianne lives in Sun City with her husband, Bob. Her son, Randal, and daughter, Debi, and their families live in the Dallas area where Dianne and Bob plan to move this summer.
Arkansas Press Women
Claudia Ahrens retired in 2014 from her advertising career with the Stuttgart (Arkansas) Daily Leader. A year later, she accepted a permanent, part-time receptionist/PR position with a local bank in Stuttgart. She enjoys continued contact with the public and learning more about the banking profession. Adding to an already lengthy list of historical, patriotic and artistic organizational involvement, she expanded her community services last year through Rotary International and Master Gardner clubs. She and her husband of 59 years, their two daughters and their spouses, enjoy frequent family celebrations and occasional trips together.
Woman's Press Club of Indiana
Sponsored by well-known UPl Indiana statehouse reporter Hortense Myers, Ann Wantz King was asked to join NFPW in 1974. At the time, Ann was assistant press secretary to Gov. Otis R. Bowen. She was active in sustaining and ultimately co-chairing the annual Legislative Awareness Seminar sponsored by NFPW, Woman's Press Club of Indiana and Women in Radio and TV. Ann was presented with the Kate Milner Raab Award, WPCI's highest honor for excellence in journalism and service to the profession and the organization.
Kansas Professional Communicators
Kansas Press Women (KPC predecessor) became a part of Sue Henke's professional life on her first day on the job following graduation from Kansas State University. Her predecessor took her to a Topeka Press Women lunch that day and introduced her to many people who became friends and mentors. Before retiring, Sue spent her career as a communications manager with a Kansas energy company, public information director of the American Lung Association of Kansas and a publications writer with the Kansas Department of Labor.
Missouri
When Sue Mathias was born in 1925 in New York news was not for women. However, in St. Louis, at age 40 and after learning to fly airplanes and helicopters, she became "Sue In 'Copter Two" as a CBS radio station's first female on-air traffic reporter. Graduating to news reporting, Sue interviewed newsmakers such as five U.S. presidents (Carter to Bush #41), Henry Kissinger and UK's Prince Philip. Retiring in 1990, Sue wrote handwriting-analysis columns for several St. Louis weeklies, and from 1997 to the present she built a networking business.

Nebraska Press Women
Forty-five years ago Ruth Hermance of Ogallala, Nebraska, became a reluctant member of Nebraska Press Women and NFPW. Joining only to please a friend, she didn't expect to get much out of it, but, she says, was she ever wrong! Membership provided workshops helpful in all aspects to her job as lifestyle editor for the biweekly Keith County News, as well as lasting friendships. "It's been a wonderful experience," she declared. She's presently enjoying retirement and her family.
Oregon Press Women
With a new bachelor's degree from Fresno State College, Cathy Thomas began her first job as editor and general manager of the Pixley (California) Enterprise. She went on to the Everett (Washington) Herald, became managing editor of the Valley Times in Beaverton, Oregon, and worked for the Vancouver (Washington) Columbian. Cathy retired from Metro, a Portland-area regional government, as a senior public affairs specialist and notorious "word cop." A 35-year Oregon Zoo volunteer, she edits the volunteer newsletter, the ZooDoer, and serves as volunteer webmaster.
Press Women of Texas/Colorado Press Women
Jean Cochran graduated from Stephens College, Columbia, Missouri, with a degree in broadcasting. She served Press Women of Texas as vice president and 1987-89 president. At KWFT radio station in Wichita Falls, Texas, Jean hosted the "Mid-Day Magazine" program and became assistant news director, news director and morning anchor. She ended her working career as special events coordinator for the City of Wichita Falls. In 1990, she left the workforce to begin retirement in world travel, with a home base in Colorado.
Virginia Professional Communicators
Katherine Calos has retired from the Richmond Times-Dispatch, where she was a travel writer for 15 years and wrote about other topics for many more years. She continues to write as a freelancer. Katherine attended the University of Richmond and graduated from the University of North Carolina at Chapel Hill. 
Wisconsin Press Women
Judith Russell joined Wisconsin Press Women at a time when women were excluded from area press clubs. She was a female pioneer in journalism, beginning in 1960 as the first woman sports editor for the student newspaper at St. Norbert College in De Pere, Wisconsin. Judy was WPW's 1992 Communicator of Achievement, is a past president of WPW and POPPS, and served on the NFPW Education Fund board. A multiple-award winner during 39 years on daily newspapers and a five-year breast cancer survivor, she writes a freelance faith-related column for the Oshkosh (Wisconsin) Northwestern.


40 YEARS
Colorado Press Women
Mary "Buffy" Gilfoil chose a career in journalism partly to develop new skills and explore various topics, which she continues to do. After launching her career in newspapers, she joined Colorado Press Women when she was a freelance writer and editor. Buffy continued her membership as she worked many years as a reservist in external affairs for the Federal Emergency Management Agency. As always, her freelancing continues as she blogs for her portfolio site (buffygilfoil.com) and for a client.
Connecticut Press Club
Andree Aelion Brooks is a journalist, author and lecturer. A former contributing columnist for The New York Times, she is an associate fellow at Yale University and founder of Yale's Campaign School that helps teach women how to run for office. Her award-winning books include a biography of 16th-century international banker and Jewish leader Dona Gracia Nasi (under consideration for a TV mini-series); "Russian Dance," about a Bolshevik spy; "Out of Spain," a children's program in Sephardic history; and "Children of Fast Track Parents." In 2013 Andree was honored by the Connecticut Women's Hall of Fame. 
Media Network Idaho
Cathy Koon enjoyed a 30-year career in the newspaper business before switching to public relations, economic development and outreach and publications for a nonprofit. She has served several terms as president of Media Network Idaho, joining when it was Idaho Press Women. Cathy has helped organize three national conferences, served on national committees, is a member of POPPS and is publications director for NFPW, serving as editor of Agenda for nearly a decade. She said she is proud to be an NFPW member.
Illinois Woman's Press Association
Cindy Cruz began her career as a reporter, later serving as assistant editor and editor for a suburban Chicago newspaper after graduation from Columbia College. She entered the public relations field, working in health care and education, then became a freelance writer and again a full-time news editor. Although she began a new career as an occupational therapy assistant in 2014, Cindy continues to pursue her love of writing through her freelance work. She has held leadership roles in IWPA, was its 1991 Communicator of Achievement and co-directed the 2010 NFPW Chicago post-conference tour. She is a volunteer for a program providing shelter to homeless women and children.
Woman's Press Club of Indiana
Donna Douglas Penticuff is an award-winning journalist, editor and public relations practitioner who has 40 years of experience in newspapers, the nonprofit sector and consulting. She served on the NFPW national board for many years and was national president from 2003 to 2005. Donna also is past president of Woman's Press Club of Indiana and was its 2015 Communicator of Achievement nominee. She said she is proud of being a longtime member of the NFPW family.
Louisiana Press Women
Judith Sylvester has been a news editor and a high school publications adviser and for the past 25 years, she has been on the faculty of the Louisiana State University Manship School of Mass Communication. She joined NFPW while at Southern Missouri State University, where she founded the Missouri Media Research Bureau. Judith wrote the books "Women Journalists at Ground Zero: Covering Crisis," "Reporting from the Front: The Media and The Military" and "Hurricanes Katrina and Rita: Lost and Found."
New Mexico Press Women
Emily Drabinski is a staff writer for Santa Fe Community College. Active in New Mexico Press Women since she joined, she has served as state president and as a chapter president. She was the state's Communicator of Achievement in 2006. Emily was the longtime editor of New Mexico Magazine. She previously worked at the Santa Fe New Mexican newspaper. The author of three nonfiction books, she has also written articles for a variety of publications.
Anne Hillerman worked as a journalist, editor and writer for almost 40 years before launching a new career as a New York Times best-selling mystery author. Her sixth novel, "Stargazer," will be released in 2021. Anne has served New Mexico Press Women in many positions including president. Active in her community, she helped establish Santa Fe's first botanical garden. She recently received the Frank Waters Award for her contributions to the literature of the Southwest.

Denise Tessier served 25 consecutive years on the New Mexico Press Women board, holding most offices at both the state and Albuquerque chapter levels, including president, and serving on nearly all committees. She co-directed the 1990 national conference in Albuquerque, was honored as New Mexico Communicator of Achievement and was first runner-up at the national level. After 20 years as historian, she co-authored NMPW's 60-year history, released as a book in 2010. Proceeds go to scholarships.
North Dakota Professional Communicators
Author of 17 books, Francie (Frances) M. Berg writes health and Western history. She holds a master's degree in family social science and anthropology from the University of Minnesota. She edited and published the Healthy Weight Journal for 16 years, reporting weight and eating research to health professionals worldwide. A licensed nutritionist, Francie's latest books are "Montana Stirrups, Sage and Shenanigans" and "Buffalo Hoofbeats Across the Plains." She currently writes the blog "Buffalo Tales & Trails" for educators.
Press Women of Texas
Cindy Bradford Coleman is a video producer and writer in the Dallas/Fort Worth area. Through her business, Peridot Video, she writes and produces for corporate, health care and nonprofit clients, including the American Heart Association, Scottish Rite Children's Hospital of Texas and the Muscular Dystrophy Association. Originally starting her career in broadcast news, Cindy has developed overall content and managed production teams for marketing, training and patient education videos, as well as producing satellite media tours and telethons.
Virginia Professional Communicators
Linda Evans began her career as a reporter at The Free Lance-Star in Fredericksburg, Virginia. She then did communications for Fredericksburg Public Schools before moving into higher education. She served in public relations leadership positions with Mary Washington College, Randolph Macon College and the University of Richmond. For two years, Linda co-owned a public relations agency serving small businesses and nonprofits. Now retired from higher education, she serves clients as an independent practitioner.
35 YEARS
Alaska Professional Communicators
Robyne once had a TV news director tell her to wear blazers with shoulder pads "to look as masculine as possible." She says she's grateful to NFPW for tilting the playing field. She went to Alaska from California "for just a year" but stayed, working Public Radio in Fairbanks, Homer and Barrow (now Utqiaġvik) and TV in Fairbanks. She worked a few years for Big Brothers Big Sisters and Fairbanks Native Association and taught journalism as a professor at the University of Alaska Fairbanks. And she explains the quirk of having only one name to DMV clerks and TSA agents.
California Press Women
Mary Bitterman is president of The Bernard Osher Foundation, which supports higher education and the arts. She previously served as president and CEO of The James Irvine Foundation and of KQED Public Broadcasting. Earlier positions included the directorship of the East-West Center's Institute of Culture and Communication, the Voice of America and the Hawaii Public Broadcasting Authority. Mary has served on the PBS board and currently chairs the PBS Foundation board. 
Biography for Robyne
I once had a TV news director tell me to wear blazers with shoulder pads in them "to look as
masculine as possible." I'm grateful to NFPW for tilting the playing field.
I came to Alaska from California "for just a year" but stayed, working Public Radio in Fairbanks,
Homer and Barrow (now Utqiaġvik,) and TV in Fairbanks. I explain the quirk of having only one
name to DMV clerks and TSA agents. I worked a few years for Big Brothers Big Sisters and
Fairbanks Native Association, and taught journalism as a professor at University of Alaska
Fairbanks
Biography for Robyne
I once had a TV news director tell me to wear blazers with shoulder pads in them "to look as
masculine as possible." I'm grateful to NFPW for tilting the playing field.
I came to Alaska from California "for just a year" but stayed, working Public Radio in Fairbanks,
Homer and Barrow (now Utqiaġvik,) and TV in Fairbanks. I explain the quirk of having only one
name to DMV clerks and TSA agents. I worked a few years for Big Brothers Big Sisters and
Fairbanks Native Association, and taught journalism as a professor at University of Alaska
Fairbank
California Press Women
Mary Bitterman is president of The Bernard Osher Foundation, which supports higher education and the arts. She previously served as president and CEO of The James Irvine Foundation and of KQED Public Broadcasting. Earlier positions included the directorship of the East-West Center's Institute of Culture and Communication, the Voice of America and the Hawaii Public Broadcasting Authority. Mary has served on the PBS Board and currently chairs the PBS Foundation Board.
Colorado Press Women
In the early years, Nancy Sworts taught in the many cities and countries where her husband was assigned in his military career. Later, armed with another degree, she wrote for The Denver Post and was writer/editor for Colorado governors Richard Lamm and Roy Romer. Nancy also was marketing director for the Colorado Department of Revenue.

Georgia (at-large)
Tommy Simmons, a retired food editor/columnist for The Advocate newspaper in Baton Rouge, is now a full-time retiree in north Georgia. She is gardening, playing golf, chairing activity committees for various clubs she joined after moving to Waleska, Georgia, in 2011 and traveling for fun (not work). She recently celebrated her 52nd wedding anniversary with her husband, David Simmons, and hopes to see her NFPW friends at future conferences.

Illinois Woman's Press Association
Cecilia Green retired in May 2009 after a 25-year career in PR and marketing in Wichita and the Chicago area. She has received many state and national awards for her work. She co-founded the Bartlett Center for the Arts in 2002 and has been its volunteer executive director since retirement. A journalism graduate from Wichita State University, she earned accreditation from the Public Relations Society of America and is a certified association executive. She served as president of NFPW affiliates in Illinois and Kansas. She is currently the POPPs newsletter editor.
North Dakota Professional Communicators
Ellen Crawford joined North Dakota State University's Agriculture Communication Department as a writer and editor in 2004 following a 26 ½-year newspaper career as a reporter then page designer. She has held several offices in her state affiliate, including president in 1994-96 and treasurer since 1999, and helped plan the 2002 NFPW conference In North Dakota. Ellen also served on the NFPW President's Advisory Council, Nominating Committee and Education Fund board, and as NFPW treasurer for two terms.
Press Women of Texas
Stephanie H. Dahl is an award-winning journalist and author of three books and a former award-winning college professor. A member of Connecticut Press Club for more than 20 years, she served as its president and in other board positions and was CPC's 1995 Communicator of Achievement. Stephanie is semi-retired and living In San Antonio. Also a member of the American Society of Journalists and Authors and The Authors Guild, she journals regularly on the website, thenarrativethread.com.
30 YEARS
Alaska Professional Communicators
Connie Huff attended the University of Alaska Anchorage, and professor Sylvia Broady recommended joining the Alaska affiliate of the National Federation of Press Women. Still grateful for that great advice, Connie said she has made some wonderful friends In our organization. Her first NFPW conference was in 2000 in Alaska, and she has attended several more conferences, where she enjoyed the people, tours and learning.
Francine Conad Lastufka Taylor, born in Long Beach, California, moved to Anchorage in 1961. Owner of Taylor Productions, she is a TV columnist, feature writer, producer, director, instructional designer, scriptwriter, voice talent, pianist and singer. She founded the Alaska Moving Image Preservation Association. Francine has won national and regional awards for her work. Among the honors are Alaska Women's Hall of Fame 2014 inductee, 1998 Alaska Communicator of Achievement, Alaska Press Women's Life Achievement Award, and Alaskans Hot on the Arts Golden Snag Award.
Delaware Press Association
Katherine Ward, a national award-winning book editor, author, freelance writer, writing coach, and educator, has served as executive director, communications contest director, and historian for Delaware Press Association for more than 25 years. She also has been her affiliate's president and was its 2007 Communicator of Achievement. For a number of years, using the curriculum she developed, she taught writing classes and a humanities seminar for gifted students. Long active in community service and a NFPW life member, she served several terms on the NFPW board and for six years was national consultant for the NFPW electronic communications contest. For the past four years, she was the NFPW National High School Communications Contest co-director. Katherine was honored in 2014 with the NFPW President's Award.
Florida (at-large)
Audrey Blackwell joined NFPW in 1990 when living in Greeley, Colorado, through Colorado Press Women. She now lives in Venice, Florida, where she was a reporter and assistant features editor at the Venice Gondolier Sun for 13 years. She also served as editor of the Aims Community College newspaper. She has won many awards, including a first-place 2008 Florida Press Club Lucy Morgan Award for in-depth reporting for a series on bullying. Audrey is currently building her freelance business and is seeking clients.

Kansas Professional Communicators
Jeffrey Ann Goudie is a freelance writer whose book reviews have appeared in the Minneapolis Star Tribune, Kansas City Star and the New York Times Book Review, among other papers. She regularly dishes about books with fellow critics on Kansas City's NPR affiliate, KCUR. She also writes profiles and author interviews for Topeka Magazine. She was the KPC 2004 Communicator of Achievement. Based in Topeka, she is married and has two grown children. 

Nebraska Press Women
Terri Hahn joined NFPW while working at the Dodge City (Kansas) Daily Globe. As a member of the Dodge City Media Pros, a local chapter of Kansas Press Women, she served as chapter president and on the KPW board. She is now the features editor at the Grand Island (Nebraska) Independent. While a member of Nebraska Press Women, she has held several board positions and served one term as president. Terri has won numerous state and national awards in the communications contest and was runner-up for NFPW Communicator of Achievement in 2011.

Lynn Marlenau is the communications director for the League of Nebraska Municipalities, a position she has held for 21 years. The League, which represents cities and villages across the state, is a nonprofit service association. Lynn produces the organization's monthly magazine and various newsletters, along with materials for conferences that the organization sponsors. Before working at the League, she was communications director for the Unicameral Information Office from 1981 to 1993. She is married and has one daughter.
North Carolina Press Club
Juliette Weiland began her professional life with four kids, a husband and a single dollar for a book review. Her writing, plus volunteer stints in publicity, led to a career in public relations. Eventually, she started her own PR business in Fairfield County, Connecticut. At one time, Juliette served as president of Connecticut Press Club and published "PR for Small Business," a monthly column in The Hour newspaper, Norwalk. Today, she has six grandchildren, the same husband, an MBA, and lives in North Carolina, mentoring small business clients, e.g., an author publishing his first book.
Virginia Professional Communicators
Marge Swayne became a member of the Virginia affiliate when she joined The Farmville Herald news staff and went on to four affiliate sweepstakes awards. She joined on the advice of Lib Wiley, VPC founding member and journalism pioneer. Marge worked for 26 years for The Herald, leaving in 2016, a year after a conglomerate purchased the family-owned paper. Since leaving the newsroom, Marge has been the monthly cover features writer for "Farmville the Magazine" published by The Herald and works part time for the PR firm Letterpress Communications.
Richmond-based freelancer Joan Tuppence writes about a variety of subjects — from travel to celebrity profiles — for publications that have included 0, The Oprah Magazine, AmericanWay, AAA World, Sky (Delta's inflight magazine), Virginia Living, Richmond Family Magazine, Virginia Business Magazine, Virginia Golfer Magazine and the Richmond Times-Dispatch. She was a contributor to Jetsetter.com and has written articles for Sports lllustrated's public relations team. Joan said she is extremely proud of being a member of NFPW and being honored with awards for her writing. She's passionate about living life to the fullest and is always in search of a good laugh.
25 YEARS
Arizona Professional Communicators/Illinois Woman's Press Association
Marion E. Gold is an award-winning writer, book author, and marketing consultant who broke through the 1980s glass ceiling of corporate America. Before launching her company in 1994, she was executive vice president and general manager of Pragmaton, a small company that became a multimillion-dollar Chicago-based medical communications company and part of Omnicom, a global network of leading communications companies. She has served as president of the Illinois Women's Press Association and as vice president of Arizona Press Women and remains a member of both affiliates.
Arizona Professional Communicators
While working freelance gigs, Joan Westlake has been an editor, journalist, content creator and PR professional in Arizona, Minnesota, Pennsylvania, Washington, D.C., and New York City. She joined Arizona Press Women in 1995. From then until 2019, she was membership director. Moving up through leadership, she was APW president from 2001 to 2003 and in again 2017-2019 and was APW COA in 2007. Westlake has served as NFPW Arizona First Amendment Chair and on the NFPW education committee.
Delaware Press Association
Retired as a community photojournalist, Lynn Troy Maniscalco was honored by Delaware Press Association as its 2005 COA and by the Photographic Society of America as 2002 Photojournalist of the Year. She presents programs and judges photographic competitions throughout the U.S., Canada and Europe, and her photos have won top awards in NFPW and juried competitions across six continents. She serves as PSA image evaluator for aspiring photojournalists and was recognized with its 2018 Lifetime Achievement Award.
Iowa Press Women
An unplanned career change shifted Marsha Hoffman's path after a 19-year career in which her work as a news and web editor garnered IPW and NFPW contest awards. Hoffman has held every board position for IPW and served 15 years on the NFPW board, including as national president (2015-17) and Education Fund director (2017-19). She co-chaired the 2011 NFPW conference, which was co-hosted by IPW and Nebraska Press Women, and is the current Ed Fund secretary.
Nevada Press Women
Brenda Warneka, an attorney-CPA, joined Arizona Professional Writers/NFPW when she began writing a column for a legal newspaper. She has won NFPW communication contest awards in writing, editing, and related categories. Under her leadership, 18 APW members wrote a book celebrating the Arizona Centennial, "Skirting Traditions: Arizona Writers and Journalists 1912-2012." Brenda was the president of APW when it hosted the 2012 NFPW annual conference in Scottsdale, Arizona. In 2014, she was honored as Arizona's Communicator of Achievement. She now calls Nevada home but keeps a condominium in Scottsdale. 
Media Women of South Carolina
Primarily a corporate writer, Lynda Abegg has also worked as a newspaper journalist. When she retired, she started writing short skits for the South Carolina Daughters of the American Revolution and was recently appointed state skit chair. She enjoys writing the amusing musical skits to entertain at SCDAR state conferences. Of course, she's still working on the Great American Novel.
The following individuals have reached 20-, 15-, 10- and 5-year milestones:
20 YEARS
Alaska Professional Communicators: Marilyn Blumer
Arkansas Press Women: Sherrie Simmonds, Carol Sturgulewski
Delaware Press Association: Pamela Donnelly
Missouri Professional Communicators: Susan Fadem
North Dakota Professional Communicators: Pamela Gibb
New Mexico Press Women: Diana M. Sandoval-Tapia
15 YEARS
California Press Women: Heather Oliff Salvatierra, Amy Patural
Delaware Press Association: Allison Taylor Levine, Helen Ohlson
Illinois Woman's Press Association: Elana Ashley, Scott Reeder
Women's Press Club of Indiana: Joline Ohmart
Kansas Professional Communicators: Cheryl Miller, Wilma Moore-Black
North Dakota Professional Communicators: Carol Renner
New Mexico Press Women: Arin McKenna, Mary Alice Murphy
Press Women of Texas: Ysabel de la Rosa
10 YEARS
Delaware Press Association: John Mussoni
Illinois Woman's Press Association: Rebecca Sawrate, Connie (Corcoran) Wilson
Nebraska Press Women: Kerry Hoffschneider, Heather Johnson
Ohio Professional Writers: Chris Studor
New Mexico Press Women: Ruth Friesen
Virginia Professional Communicators: Ruth Doumlele, Natalie Wills
At-large: Carolyn Tillona (Nebraska)
5 YEARS
Arkansas Press Women: Fred Miller
Colorado Press Women: Donna Bryson
Connecticut Press Club: Michele Turk
Delaware Press Association: Irene Fick, Russell Reece, Karen Roberts
Nebraska Press Women: Peggy Year
New Mexico Press Women: Betsy Beaton, William Diven, Nasario Garfield, Colleen Keane, Ariana
Kramer, Dianne Layden, Tara Lumpkin, Kathleen McCleery
North Dakota Professional Communicators: AnnMarie Campbell, Kelly Krenzel, Tracy Nicholson
Pennsylvania Press Club: Susane Kilcoyne, Jane Primerano
At-large: Marguerite Kearns (New Mexico), Olivia Twine (Ohio)